日本各地で『Peace』上映開始!
東京・大阪では8/26まで
8/13(土)から川崎市アートセンター、横浜ジャック&ベティ、名古屋シネマテーク、金沢シネモンド、富山フォルツァ総曲輪、松山シネマルナティックで公開が始まりました。
東京・渋谷のシアター・イメージフォーラムと大阪・第七芸術劇場では8/26まで。地元岡山のシネマクレールでは、8/19までの上映です。お見逃しなく!
日本語字幕や英語字幕が付く回もあります。
その他の都市では上映はこれからです。
上映予定→
http://peace-movie.com/theater.html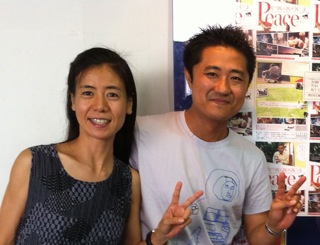 Peace starts in many cities in Japan
Ends on Aug 26th in Tokyo and Osaka.
On 8/13, Peace opened in Kawasaki, Yokohama, Nagoya, Kanazawa, Toyama, and Matsuyama.
In Tokyo and Osaka, it will end on 8/26. In Okayama, it will end on 8/29. Don't miss it!
English subtitles on some screenings, so please check with the theater.
For the screening schedule in various cities, please check this page.